The farm building is the main building on the estate, and contains the structures for the wellbeing of the animals. Here you can find the cow shed, the stable for the donkeys and horses, the areas for processing and administration of the farm's products, the restaurant and the entertainment spaces. The livestock is strictly free-roaming, with herds of Podolian cows, a breed with very high quality meat and milk, which you can meet freely grazing in our woods. Visitors will find cattle, poultry, pigs and horses while walking around Donnapaola, all native breeds.
This is an innovative structure, with uniform architecture, where all the livestock care equipment for the cows is kept, namely:
In antiquity, women were the most knowledgeable about herbs, spices and medicines.
They were considered the first physicians, and among them was Margherita, who our medicinal herb laboratory is dedicated to, honouring the expertise of the women who knew how to transform the earth's produce into great wisdom.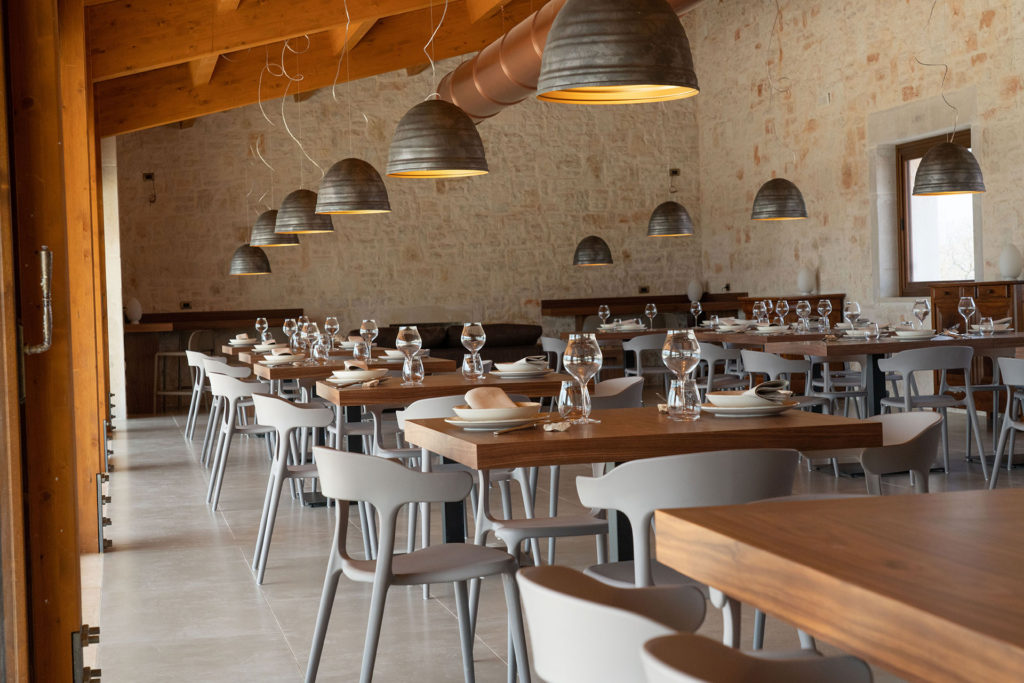 The cornerstone of daily life at Donnapaola, the restaurant is a multi-purpose space ready to welcome guests for breakfast, lunch and dinner, or to be a meeting place for discussion and ideas.