FOOD, DRINKS AND ENTERTAINMENT
The cornerstone of daily life at Donnapaola, the restaurant is a multi-purpose space ready to welcome guests for breakfast, lunch and dinner, or to be a meeting place for discussion and ideas.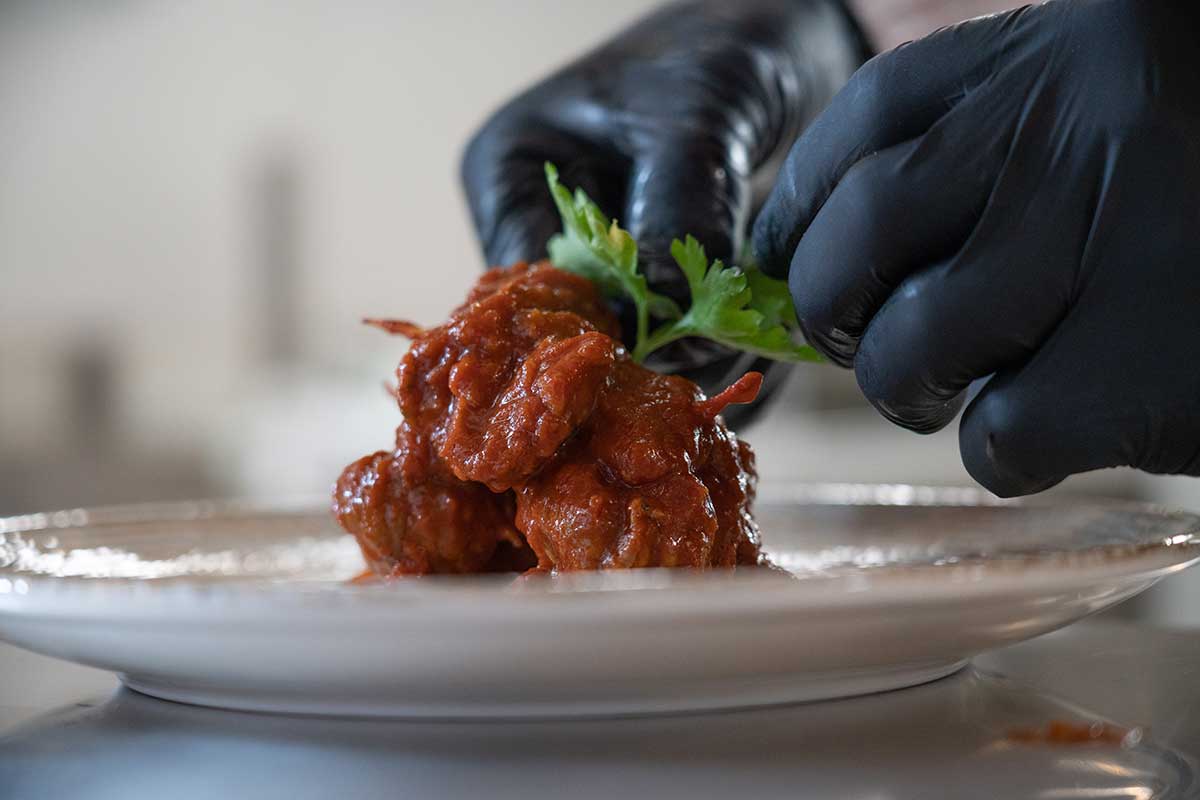 DONNAPAOLA IN THE KITCHEN
The biodiversity of the area and the varieties of DonnaPaola's garden allow the preparation of genuine and healthy dishes, thanks also to the presence of the wide variety of wild herbs that characterize this stretch of the Murgia.

The extension of the territory offers large pastures for the breeding of cattle of the Podolian breed. This guarantees the quality of life of the animal to the advantage of the nutritional properties of the meat. Quality that is also found in dairy production.

The balance restored between the plant environment and animal life preserves the biodiversity of the area. Donnapaola preserves this richness and makes it appreciated even in the kitchen.
The alternation of the seasons guides the proposal of the menus which become the story of the Murgia area and its good practices.
The autumn menu is dressed in the color of the earth. Freed from the dry vegetation of the summer, the Murgia land begins to sprout again and the wild herbs appear with the first humidity.
Murgia, an ancient and stony land, where miracles happen with little water, such as that of the spontaneous vegetation that characterizes the high concentration of biodiversity.
Spring is pungent in the Murgia and certainly not because of the perfumed air you breathe, but because of a thorny wild plant much appreciated in the kitchen: u' Cardungidde.
The summer heat on the Murgia dries up the prairie and offers us refreshment under the great ancient oaks.